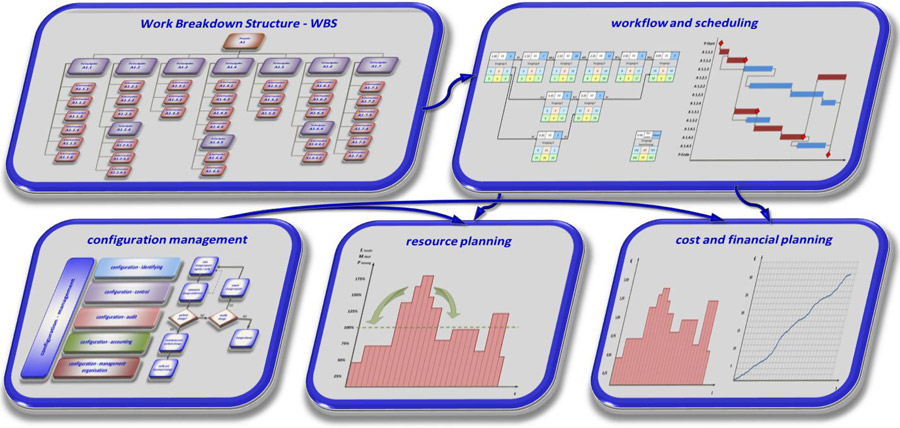 In the planning phase, first the necessary subtasks and work packages for the project progress are defined and the coarse phase plan convicted in the Master Project Plan. The top-down planning will be detailed and verified by a bottom-up planning.

The use of available resources will be reviewed by a detailed ressource planning and adjusted by appropriate measures if collisions appear.
The measures for achieving the required process- and product quality are described and defined as well. Specifications and contracts describe the delivery and scope of services, as well as mandatory dates and conditions.